Hey There Ladies,
I've been out of the house so much lately. I ALMOST forgot to post the winner!!
The winner of the Elmo's Party Cricut cartridge is...
Drum roll.........
......
Congrats to A Busy Bee/Double Click Connect
Please send me an email with your mailing address so I can get your prize out to you.
Also I wanted to add a bit of change to my companion challenges, to give those who particiapte in them every month a greater chance to win. I will be combining the challenge numbers so that if you particiapate in both you will have a greater chance to win the prize.
Also it saves my sponsors money and allows me to have better prizes. Not that cricut cartridges aren't bad prizes.
Congrats, and thanks to everyone who enetered. If I haven't commented on your entry yet. Dont worry I'll finish them today!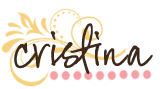 y