Hey There friends,
Wow I am finally able to get this up for you all. Blogger was having issues last night when I tried to schedule this post but I can finally get it up Thank Goodness.
Welcome!!! I am the last Stop on the Dia De los Reyes Magos Blog Hop. If you are just joining me from
Jessica
, then you are in the right spot. If not, Head over to
Gaby
to start from the beginning. Lost along the way? Don't worry I will have the blog hop list at the very bottom of this post :)
When I was a child (i dont think) we never really celebrated 3 Kings day that much. I only remember a few times when we did.. ( I have a famously horrible memory)I remember we did leave out shoes out with carrots in them for the camels to snack on, and in the morning we were rewarded with shoes full of little candies and sometimes a new pair. It was always exciting to thing that the camels would leave bites of Carrots left in our shoes.
For my 3 Kings day project I made a card. I used my Make the Cut Software to Turn a clip art image I found in google to a cricut cuttable file. Curious to see how this is possible?? Check out my
YOUTUBE
where I post video tutorials a couple times a week :)
Pattern paper is DCWV Winter Combo.
The sentiment is computer generated and cut with a 1.5 and 2 inch circle punch.
For my Blog Candy I am offering up:
To Be Elligible to win, Please be a follower and Leave a comment on this post. I will choose the winner on 1-10-11 via random.org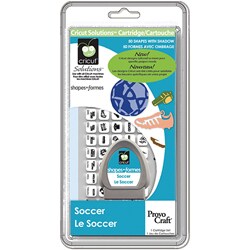 To qualify for the blog Hop Grand Prize
1.Visit and Comment on All blogs
2. Collect the Giveaway Words
3.Complete Phrase and Email to
scrapabookaholic at hotmail dot com
My GIVEAWAY word; "HERE
"
Thanks for stopping by.
Gaby
http://www.gabycreates.com/
Yolie
http://www.justyolie.com/
Dorcas
http://4craftyangels.blogspot.com/
Sandra
http://365daysofcricut.blogspot.com/
Dalis
http://www.stampergirl.com/
Madison
http://funkycards.blogspot.com/
Donna
http://donnamundinger-popsicletoes.blogspot.com/
Martha C
http://dreamofcrafting.blogspot.com/
Patti/Martha
http://pattisscrapingtime.blogspot.com/
SweetSassyDiva
http://sweetsassydiva-gspot.blogspot.com/
Erika
http://www.cricutlove1.blogspot.com/
Melin
http://www.cookingwithcricut.com/
Patty T
http://mynameisscrappy.blogspot.com/
Jess
http://www.kinderstampo.com/
Ivette
http://allaboutmeandmyscrapbook.blogspot.com/
Maria Elena
http://www.mariaelenaworld.blogspot.com/
Terri S
http://scrappinwiththebug.blogspot.com/
Karla
http://kalittlescrapcorner.blogspot.com/
Elsa
http://www.cricutlvr.blogspot.com/
Jessica
http://www.thatzuneek.blogspot.com/
Cristina
http://www.craftingwithcristina.com/
<<