hey ladies,
I'm quickly just popping in to share with you two cards that I made last week that I forgot to post.
I created these cards using Lettering Delights
Weather Girl SVG
Set
isn't this set the cutest in the entire world I just love love love these girls. I just can't wait to use them in some more cards.
I used the Make the Cut Blackout feature to hide her face parts, and cut her out at 4 inches and then stamped her a cute face with PK-640 Princess Face Assortment from
Peachy Keen Stamps
I made a few of these cards (8) using the same formula and various
Scrappy Moms Stamps
Simple Sentiments. I thought the bold typeface of these stamps added just alot to the cards
The wavy frame is s SVG file of my own creation available for free download
here
for you to use in SCAL or MTC software.
I have a quick video for you as well today on how to create some quick and easy homemade glue dots.
I hope you enjoy the video
have a great day!!!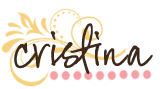 Shop Lettering Delights