I am dropping the ball lately, I just realized i forgot to announce the winner of
The Cutting Cafe
giveaway for the St. Patricks Day Cutting File. Thanks again regina for offering this awesome giveaway to my followers.
I used Random.org to choose a winner and the winner is...
27

bumblebee creations said...
what a great card with so many awesome elements!!
Congrats. If you could please just jot me a quick email. I will send you your free cutting cafe files.
thanks to everyone who particiapted by leaving a comment. I enjoy reading them on a daily basis and all the kind words of encoragement are really why I try to keep my blog as up to date as possible for you all
thank you from the bottom of my heart. HUGS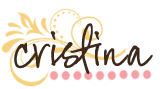 Shop Lettering Delights