Hey there!
Today i am doing a bit of a two in one. I had this idea for 2 cute and simple cards so instead of doing two videos i thought tiat I would just do them both in one. since they were quick and fast, and pretty much go together.
Details:
The Countryside was cut from Country Life at 3 Inches
The pitcher was cut from Country Life at 3.75 inches.
Both Cards are A2 Size
PK 660 Laughy Taffy Face Assortment
Scrappy Moms Stamps
used:
" You are my Sunshine" Amusing Animals
"Just a Note" The Charmed Life
I hope you enjoy this video!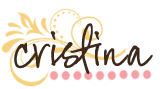 Shop Lettering Delights