Hey there friends,
I just got word of a scheduling conflict in my household (no DH) therefore I won't be able to have my class live for you all :( What I am going to instead is record the Class as a youtube video and am going to aim to have that posted on here by 10pm tonight EST for you to watch instead. It would be nearly impossible for me to watch my daughter AND host a live class, so this is the best I am going to be able to do tonight.
I am going to put in as much detail about completing the layout as I possibly can so that you will be able to complete your layouts at your own leisure. I Sincerly aplogize about this but there is nothing I can do about it. I'm super dissapointed myself because this is usually my free time I get to communicate with you and answer your questions in real time.
Since I was planning on having 3 giveaways during the course of my class I am going to offer them up on my blog post with my video and all you will have to do is Comment about my class (leave some feedback) or leave a question you had for me to answer for you, in order to have a chance to win one of the 3 prizes.
I will post up a chatango Chat room on my website for you ladies to use to chat with each other since I know that is something you like to do during my classes.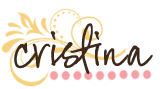 Shop Lettering Delights