Hey there,
I am not sure if I already went ahead and mentioned my class on my blog. But I Figure I would mention it again just for those of you who may have recently stumbled upon my blog with all the hops I have been in lately.
Class Date: Febuary 25, 2011 at 10pm EST
We Will be making a 12x12 double page scrapbook layout.
Please use the following Blog Poll to cast your vote for the cartridge you'd like me to work with. This list is comprised from emails and comments I have received with suggestions from YOU. I will pick a theme based on whatever cartridge is chosen. I will try to keep it neutral as possible:)
If B is for Boy is chosen I will also use it in Conjuction with Sugar & Spice to keep it gender neutral as well as since it is a lite cartridge there is not alot of content to choose from.
** I wanted to also mention that I know alot of you have requested Create- a critter, but I decided not to enter that into the running for this class because I used it in a class not too long ago. To see that class and layout you can
click here
**
You can rsvp to my class on facebook for reminders and updates
here
.
I will leave this poll up for one week then I will announce the class cartridge and theme and get a supply list going :)
Can't wait for you all to come to my class.
Hugs
leave me a message if you have any questions or feel free to email me :)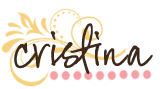 Shop Lettering Delights