Hey friends,
Some of you may know that I have been a very busy lady lately. I have been spending nearly all of my time preparing for my upcoming craft show. I have been trying to the best of my ability to keep this blog up to date in the mean time.
Yesterday I made 12 sets of 4 cards. YES 48 cards , in a row non-stop. The best trick for mass producing is once you get in a groove try to stay in it as long as possible. I am lucky to be able to have 2 machines that I could use at the same time. I was cutting from my Imagine using my Gypsy and my Expression using the cartridge and overlay. Since I was working with the same cartridge for the card sets it was easy enough to have everything cut out.
From start to finish it took me about 2 hours solid work time, and you know what I am proud of that. These are what I would call KIS cards (KEEPING IT SIMPLE). they aren't what I would normally make if i was making 1-2 cards but because i was making 12 of each , I kept things down to the bare minimum
I packaged the cards with white envelopes in 6x9 cello bags, folding the excess cello over in the bag and taped shut with scotch tape.
** I have submitted these card pack for the
CCCC#7 Challenge
over at
More than Favors
, the challenge was to use the paisley cartridge, and you know what, I did that for sure!!***
I need to stop blogging and get back to work!! I've got a craft show to prepare for. I hope you like my cards. I do stop and take breaks to read comments, so lots of love is totally appreciate. you ladies are too nice to me and really inspire me to keep this blog going when things get busy . Love ya'll!!!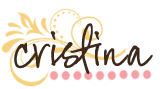 Shop Lettering Delights