It's Tuesday again.
Which means its Challenge time over at
Scrappy Moms Stamps Blog
IF you're new to this challenge, it is a cricut cartridge based challenge where we aim to use up our cricut stash. All you have to do is create a project with the challenge cartridge. Don't have the cartridge?? no problem just use a similar cut from somewhere else :)
this week's cartridge is SIMPLY CHARMED.
I decided to use the matroyska doll from Simply Charmed, this cut is also on Paisley cartridge, and even my favie lettering delights has a SVG set of them
here
to cut out with MTC or SCAL
I used a family size cheezit box and took it apart, then covered the inside with paper then put it back together using score tape. After, I went and covered the outside with the light pink paper making sure to score the creases with my bone folder. This is a fun and quick project to do and a great recycling project.
I plan to use this box to store the handmade cards I recieve in the mail from my awesome friends. I also made a few different versions to store my in-progress cards, then another for my "cards to mail"
The Matroyska Doll is cut at 3.5 inches from Simply Charmed, embossed with the victoria cuttlebug folder
The Scalloped Circle is cut at 4.25 inches from Sugar & Spice
I used my 1.5 inch punch and 2 inch scalloped Circle for the sentiment
The Sentiment is from
Scrappy Moms Stamps
Sweet Somethings.
I stamped the face using Peachy Keen Stamps Princess Face Assortment
I hope you enjoy my project
hugs!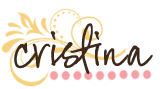 Shop Lettering Delights