hey there,
Whew. Let me just tell you it was very difficult getting this video up. The first few attempts of making it the Make the cut tutorial section the sound was garbled so I ended up having to record it with NO sound and do 100% screen annotations which was very time consuming. The end result is very effective i think, and its a good tutorial.
just to let you know the first few minutes of the tutorial (for make the cut)there is no sound, but I there will be sound again when I show you how to put the card together.
I am so happy to be back in my groove making videos for you again, and I hope you enjoy this
This month for the Cutting cafe the Monthly inspiration is
SHAPE CARDS
. Regina has created a plethora of ADORABLE cute shape card cutting files which in many many instances come with matching sentiments.
The shape card file that I'm using is called
Candy Shaped Card
. This set comes with not only 1 but 3 templates for cutting candy shaped cards and matching sentiments. I am using the Peppermint Shaped Card template from that set.
the sentiment I am using comes from
Scrappy Moms Stamps
Sweet Somethings stamp set.
Hope you enjoy my card and tutorial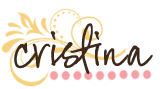 Shop Lettering Delights