hey there,
My blog has been a little alienated lately. About 8 days left of prep until my show and I'm seriously hating crafting right now. I'm just so sick of making the same things over and over again. can you feel me.
I took a break to make a cute little card for the latest Peachy Keen Stamps Tuesday Challenge. It was a sketch challenge w/ a twist.. Use bling!
For my Card I used the Lettering Delights
Good Luck Gnomies
I used my Make the Cut Software to Cut him out. Oh my goodness I was so happy they released this cute svg set, because I was seriously thinking about buying Freshly Picked Cricut Cartridge JUST for the Gnome Images. This is a wayy cheaper Option
After my Show March 19th, I'll resume my normal videos and daily posting. I'm sooo sorry I have been MIA, but I swear i'm really working like a maniac to get everything ready for the 6 hour show.
Love ya'll so much <3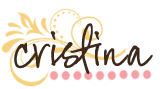 Shop Lettering Delights