Hey there,
Today is a wonderful day because today is the start of a brand new
Scrappy Moms Stamps
Sneak Peek week. This week will be filled with wonderful inspiration from the Scrappy Moms designers to showcase their TWO newest Releases Spring Fling and Kids Incorporated. NOW FOR SALE!!!
Spring Fling has all the sentiments you need to get you from St. Pattys all the way to Cinco De mayo all in one fun stamp set
Today I have two cards for you, one showcasing each of the stamp sets.
This first card I created using A Child's Year, for the card base and shape, Give a hoot for the banner, then Simply Charmed for the Chick and Egg, I used my PKS 464 Everyday face parts to stamp an adorable face on the chickie. I used the sentiment from Spring Fling " You crack me up"
Doug's Outer Space SVG Set
. this set is so cute and I thought it went just perfectly with some recollections paper I had in my stash. Super cute for only 5 dollars. I used my Make the Cut software to cut the images out, as well as make the octagon card base shape. I finished off the card with the Kids Inc Sentiment " I love you to the moon and back" and some glossy accents & Twine :)
make sure you check out the rest of the design team's projects as well as our Monthly Guest Designer and go over to Scrappy Moms and place your order (you know you want to ;-P )
Melanie -
http://scrappymel.blogspot.com/
Tammy -
http://scrappycritters.blogspot.com/
Momo -
http://madebymomo.blogspot.com/

Lauren -
http://laurenscreative.blogspot.com/
Nicole -
http://canadiannickelscrapn.blogspot.com/

Joanna -
http://scrap-making.blogspot.com/

Bonnie -
http://www.pinkbonbons.blogspot.com/
Trisha -
http://www.techniquesbytrish.blogspot.com/

Lezlye -
http://www.lezlyes.blogspot.com/

Laura -
http://www.makinprettythings.com/

Cristina - That's Me!!!!!
Corri -
http://buglvr.blogspot.com/

Liz -
http://lizspaperloft.blogspot.com/
Sarah –
http://www.liveloveandscrap.blogspot.com

Guest Designer - Christina -
http://cardcreationsbyc.blogspot.com/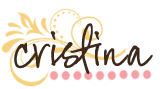 Shop Lettering Delights