Whew,
I feel like it's been forever since I checked in on my blog. I haven't updated since friday and I guess that IS forever for me. I've been going insane trying to finish up prep for my craft show so I thought I would share with you some of the projects i've been working on.
12x12 Altered canvas
I also wanted to share things that are going on this week on my blog.
Tomorrow Is another Challenge day, so make sure you stop by and check it out. IT's going to be another fun one
Thursday The Scrappy Moms Stamp Design Team will bring you projects showcasing TWO, YES TWO adorable new releases Stamp Sets. So I already completed a few adorable projects for that
Sometime this week I hope to get my store finally up and running, i've been low on actual free time to work on it.
And Saturday I will be bringing you another digital delights by louby loo tutorial.
So i know I've been kind of MIA lately, But at least I will have a few things going for ya this week. I PROMISE once my craft show is over I will resume my daily posting.
Also wanted to announce the winners from my February YOUTUBE Scrapbooking Class.
The winners as chosen from random.org are
Winner of the Cuttlebug Baby Face Die Set
16 LesleyfromWI said...
Adorable and I really like how you did the Play banner!
lfuchs1 at wi. rr. com
Winner of the CARDS Sketch Book
7 GlendaLea said...
I love this layout! Super sweet! I am a big fan of yours! Very talented! Thank you so much for sharing, love Glenda
glendale a.blogspot.com
Winner of the LAYOUTS Sketch Book
25 MollyD said...
love the banner look on your layout!
CONGRATS! If you ladies can jot me a quick email with your addresses I will get your prizes out to you. Thanks for everyone who came to my live chat! It was so fun chatting the night away with you. Next month class will be live!!!!!!!
Hugs!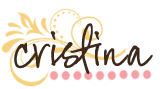 Shop Lettering Delights