improvise and turn them into cards!!
Hey Friends,
I just wanted to share with you two cards that I made. Well i had colored these digital delights by Louby Loo digital stamps for a test project, but they didn't end up matching too well for what I was orginally going to use them for, so I had decided to just turn them into cards.
This first Digital stamp is called
Rainy Day Dilly Duck
I kind of went crazy with the glitter glue but I like it. the Sentiment is from
Scrappy Moms Stamps
Simple Sentiments Stamp Set
Next this Digital Stamp is Called
Elvin the Toad
The crappy lighting in my craft room doesn't do this card justice the greens in the ribbon (the ribbon is green not blue/teal) and the digital stamp are almost the exact same color. Also the pinks are the same color as well.
The sentiment comes from Scrappy Moms Stamps Furry Friends
I hope you enjoyed my cards. I think they turned out alright. I just couldn't bring myself to throw the stamps away after I spent forever coloring them in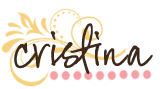 Shop Lettering Delights