hey there friends,
Welcome to the april fools day blog hop. Hosted by Me. If you are here, then you landed right at the very beginning and are in the right spot to hop along. Today since it's april fools day, we are inspired by fun and funny.
Today for my project, I went through my photo stash, and I found an assortment of just silly candid photos that I had taken over the summer. I mean they aren't the BEST photos ever in fact I look like a mess in some of them, but you know what.. i remember how much fun we had taking the photos and just being silly.
Scrapbook size: 12x12 Double Page
Cardstock: Recollections Kraft 12x12, Bazzil White 12x12, Recollections Brown
Pattern Pattern Paper: K& Company Sweet Nectar 12x12
CUTS:
Lettering Delights Felt Owl Right
also used for Rik Rak Border
Lettering Delights Basic Borders
Fonts:
School Script
,
Miss Scarlett Plain
, shadow created using MTC Shadow Layer Feature
Hope you enjoy the projects and inspiration along the way :)
Embellishments: Sakura White Gelly Roll Pen
Vinyl Rubons Flower Doodles by E.A.D Designs
Other tools: We R Memory Keepers Corner Chomper
For my blog Candy I have 3 ROLLS of The TAPE DEPOT ATG Tape, as well as a pack of 25 A2 Envelopes from Clear Bags
all you have to do is make sure you are a follower and leave a comment on this post.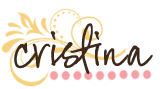 Shop Lettering Delights