Hey Friends,
Welcome to day one of my Blog celebration week.
Starting today I will be showcasing my favorite brands products and tools that I have discovered my year in the blogging world. Without blogging I am sure that I would not be at the level of creativity that I am at today. So I not only am saying thank you to my followers, but thank you to everyone out in the blogging world who has inspired me and help me grow into the crafter I am today.
Today I am sponsored by
Scrappy Moms Stamps.
Mel and Tammy have generously donated a set of scrappy Moms Stamps to celebrate.
Here are a few of my Favorite Projects that I've created using
Scrappy Moms Stamps
As you can see their stamps are super versatile and what I like best is they use a variety of fonts on each of their stamps sets, which is fantastic so it doesn't look like you are just using the same stamps over and over again, like some other companies.
Now I have a new project with video to show you
Card Size/ Style: 5.5x 4.25 Easel Card
Cardstock: Kraft Papertrey Ink, All other colors Recollections
Pattern Paper: K I Memories
Embossing Folder: Swiss Dots
Cutting Files:
Lettering Delights Seven Seas
once again before you watch the video please make sure to turn up the volume on the youtube player as well as your computer volume. I'm still quite sick and my voice is pretty weak still. Thnaks for understanding
In order for a chance to win a Set of Scrappy Moms Stamps of your choice
Please make sure you are a follower
Leave One Comment on this Post
Make sure to you leave a way i can contact you if you win
I will Pick the winners at the end of the celebration week using random.org
Make sure to stay tuned for tomorrow I will be bringing you some cuteness from
E.A.D Designs
Also Make sure you leave a comment every day for a chance to win the Week's
GRAND Prize
. A Combination of
EVERY DAILY PRIZE
from each of the sponsors.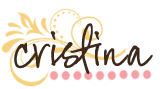 Shop Lettering Delights