WOOHOO,
Google finally got my blog issues resolved and I'm finally able to post on my blog. YAY! I'm sooo happy.
I want to share that one of my most favorite companies in the entire world (and design team ) is currently celebrating their 1 year anniversary of their stamp line. They have been having a giveaway everyday for the past week. I haven't been able to post about it until right now. They have also been doing spotlights on all the design team members. So make sure you head over to the scrappy moms stamps and see my little spot light. I shared a few fun facts about myself :)
We each were asked to create a project using our favorite scrappy moms stamp set. I opted to use Furry friends, only because i love love love all of the punny animal phrases.
here is my new project
I created this 5.25x5.25 card using E.A.D Designs Stickerz and the stamp like i said was Furry Friends Stamp set from Scrappy Moms Stamps. I thought this would be a great congrats card. The pattern paper is from K& company Sweet Nectar. I love the bright summery colors. the Ribbon is from SU So saffron, and the twine is from Timeless twine
*******
Since I also didn't get a chance to post any projects on my blog for the last release of Scrappy Moms stamps(Sun Kissed)
I just wanted to post my pictures for you here in case you didn't head over to the scrappy Moms stamp during the sneak peek week.
Lettering Delights Summer Treats SVG Set
, to make this adorable card. the Shape I used my Make the Cut software and the Plaque shape and welded it together to make a shape card. Once again I used the K& Company Sweet Nectar Paper pack here. The ribbon is from American Crafts. The twine is from Timeless Twine.
\
I also used Peachy Keen Stamps Happy Lashes, and Princess Facse Assortment Stamp sets to stamp the cute adorable faces.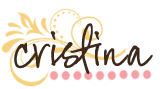 Shop Lettering Delights