HIYA!!!!!
***AND HAPPY LABOR DAY*****

if you are just arriving here from Peachy Keen Stamps, welcome, Please feel free to follow if you'd like or visit my youtube as well. :)


In case you didn't know already.. Today is day 1 of my Peachy Keen Stamps Guest Designer week. I will be posting all week on the
PKS Blog
, as here as well. I have alot of great projects to share with you this week, so I hope you stay tuned.
For Today's project I created a layout, because I'm very very behind on my scrapbook pages (aren't we all??)
I decided to create an Easter scrapbook page. Since I only have 1 picture of my daughter with the Easter bunny this year I opted to create a layout centered around the 5x7 print. I am a steadfast believer of making simple quick yet adorable layouts and this project came together in a total of 45 Mins. I don't have much time to craft, so I have to monopolize on what time I do have. :)
I didn't have any "seasonal" Paper so I used what I had on hand an older DCWV All about Girls pattern paper stack because of the fun assortment of colors.
All of the hearts were hand cut using the old fashioned fold-a-paper-in-half-and-cut-half a-heart technique using scissors, I used my Sakura white Gelly roll pen and some Glitter Glue to dress them up a bit
Hand-cut Hearts
The Picture from the Mall orginally came with a horrible ugly border that I couldn't match to anything so the easiest thing for me to do, was just cut it off, and create my own photo mats, which the largest is 5x7 (kraft)
It's pretty simple to see what I did here. I made sure to add entirely too much doodling, I always get carried away once I start... :-P
Materials Used
(1) 12x12 Kraft Cardstock, Recollections

(1) 10x10 Pattern Cardstock, DCWV

(1) 4x12 Pattern Cardstock, DVWV

(1) Photo mat Kraft 5x7
PK-44 Cute and Cuddle Faces 1 1/8 Stamp Set
Lettering Delights Peep SVG Set

Title Cut at around 8 inches
Bunny Cut at 6 inches

Scrappy Moms Stamps: The Charmed Life Stamp Set
(1) 3x5 Peach Cardstock for Journal Tag
(1) 3.25x5.25 Cardstock for Journal Tag Mat
Hot off the Press Journaling Stencil for Brackets
Saelyn Opal Craft Glitter Glue, (from Michaels)
Sakura Gelly Roll Pen
We r Memory Keepers Corner Chomper
We r Memory Keepers Crop a Dile
I hope you enjoyed today's Project. I was a blast to make.
This weeks Giveaway sponsored by Peachy Keen Stamps is an
Everyday Faces Parts 4 to 5 inches
. My Go-to set when I need a quick cute face on just about any project.
The great thing about this set is you can make ANIMAL FACES too :)
for a chance to win all you need to do is leave a comment on my post over at the
PKS blog
, you can leave a post here at the bottom if you'd like. I enjoy reading all your comments.
I will be back tomorrow with another peachy project (PKS tuesday challenge) so stay tuned
have a great day!!!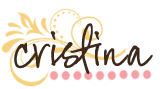 Shop Lettering Delights